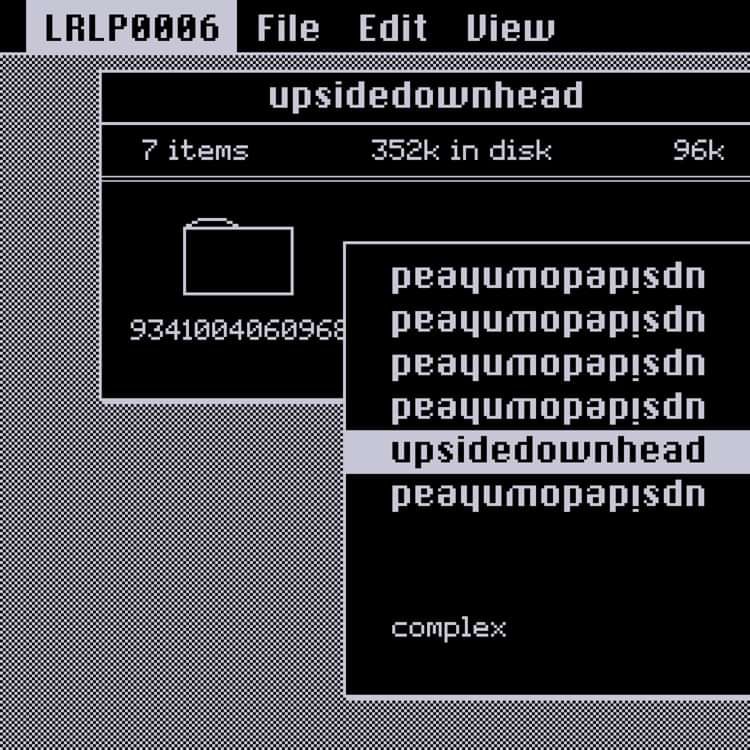 upsidedownhead - complex (Vinyl)
upsidedownhead is the mysterious project of Sydney-based electronic artist, Ross James.
The debut offering complex features 7 dark and brooding tracks, including the singles 'get low' & 'my cave'. Through broken sounds and melancholic melodies, the EP masterfully balances a sense of calm amongst the chaos.
complex was recorded and mixed by upsidedownhead in Sydney/Melbourne/LA/Chicago and is available now on heavyweight vinyl.
SIDE A
get low ft. Ric Rufio
midnight
my cave ft. Dave Jenkins Jr.
future loser ft. E^ST
SIDE B
not broken
the moment
weekend drive/couples retreat ft. Stephanie Wilson