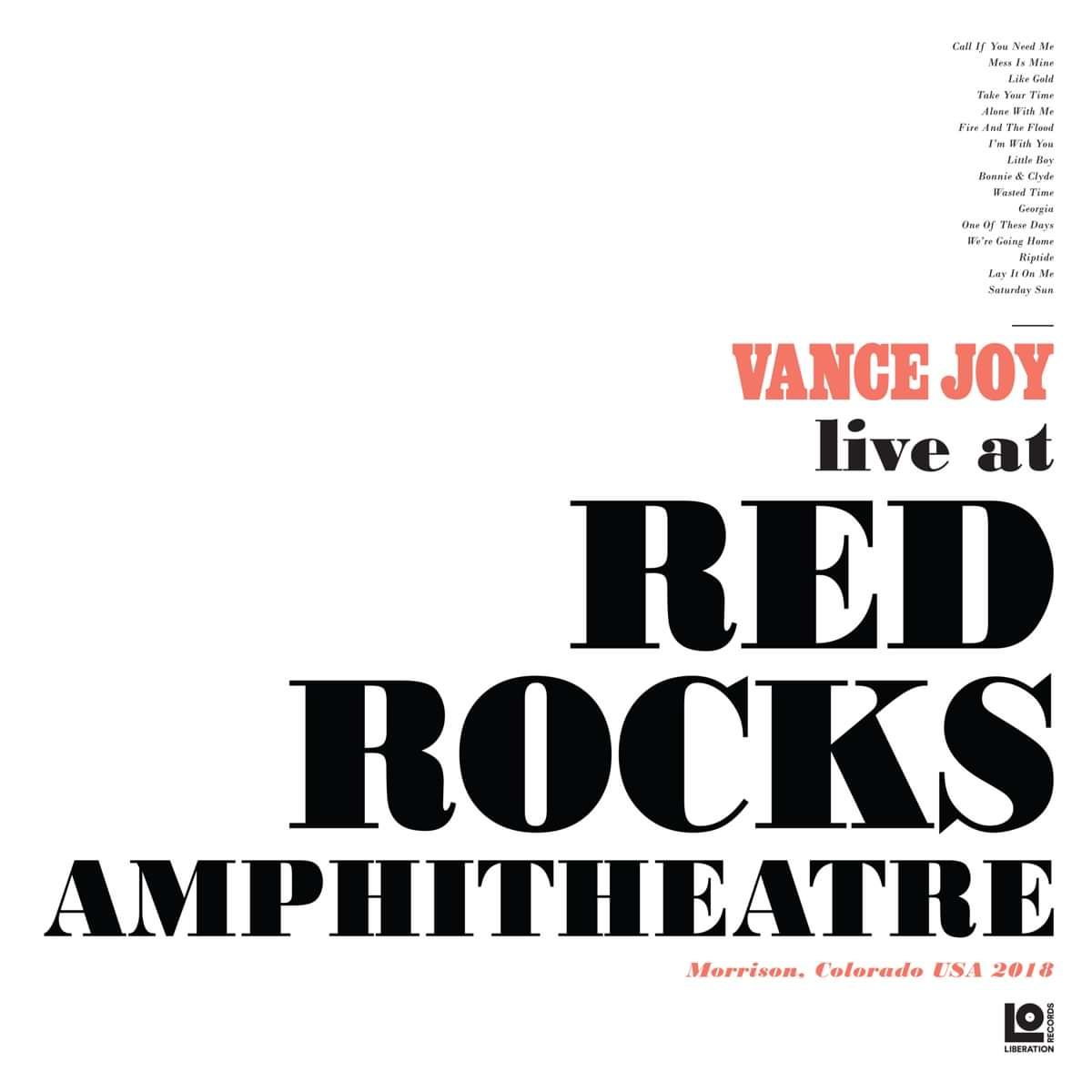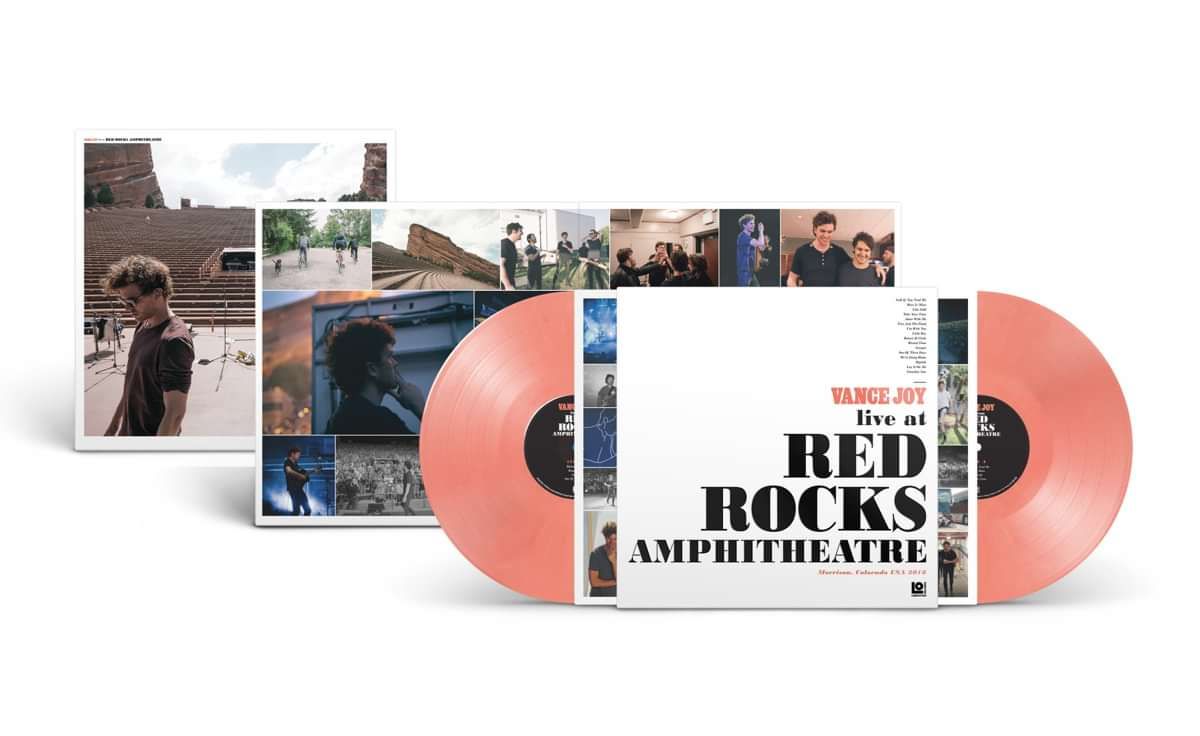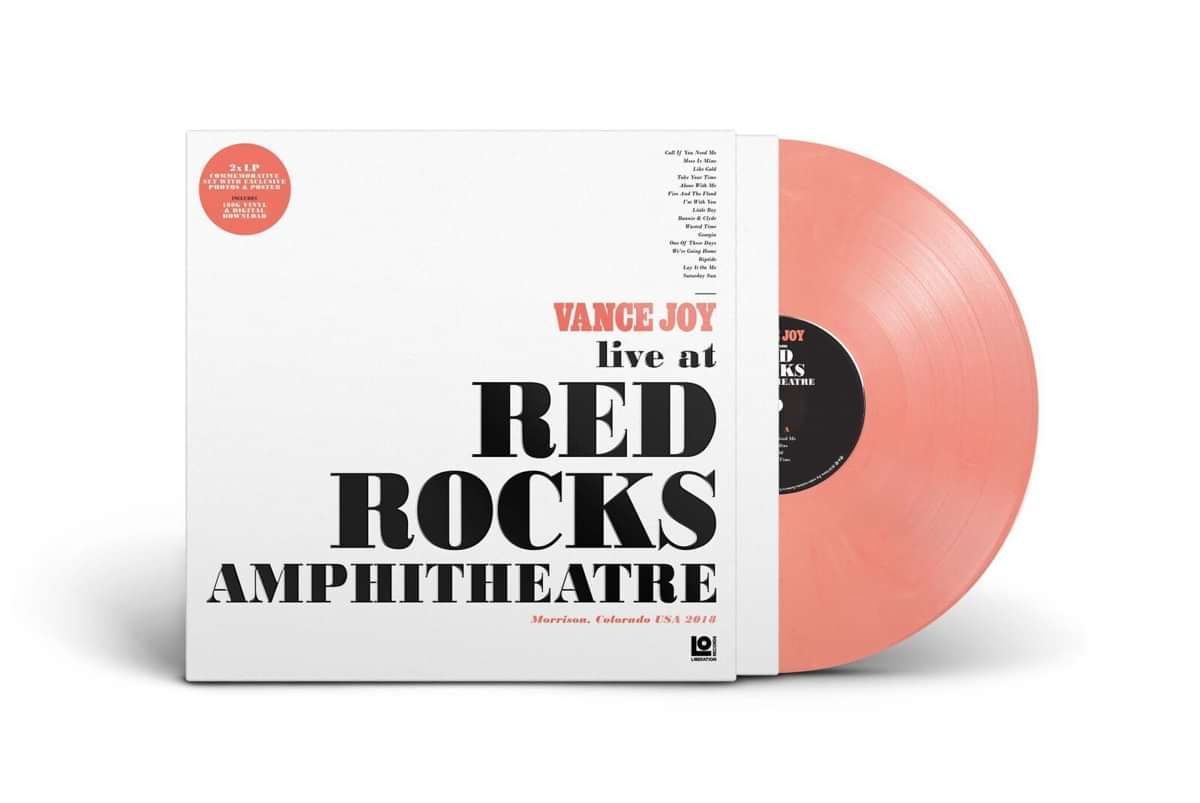 Vance Joy - Live At Red Rocks Amphitheatre (2LP - Limited Edition Rose Vinyl)
Earlier this year, Vance Joy performed a magical sold out concert at the iconic Red Rocks Amphitheatre in Colorado. Now, the memorable show is available for fans in its entirety as a special, limited edition vinyl release.
Boasting 16 songs, including favourites from each of his ARIA #1 albums, Nation of Two and dream your life away, Vance Joy Live At Red Rocks Amphitheatre is a beautifully packaged, coloured double vinyl release, complete with behind the scenes imagery from the tour.
This is your chance to relive one of the highlights from Vance Joy's epic Nation of Two World Tour.
Double 180gm Vinyl Gatefold, includes download code.
Track Listing:
Call If You Need Me
Mess Is Mine
Like Gold
Take Your Time
Alone With Me
Fire and the Flood
I'm With You
Little Boy
Bonnie & Clyde
Wasted Time
Georgia
One Of These Days
We're Going Home
Riptide
Lay It On Me
Saturday Sun